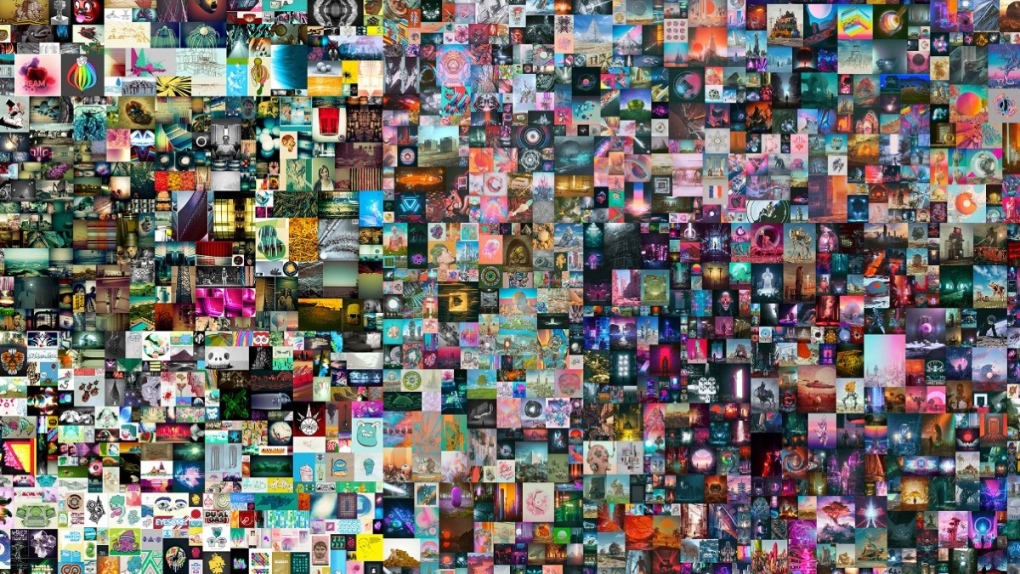 As Christmas of 2021 recedes into the past, a record year in NFT's is coming to a close.
Across the land people dream of bringing in 2022 with a NFT bang!
Take a look at the record-breaking NFT sale we saw in 2021!
Beeple put himself and NFT's on the map with a piece of artwork that sold for over $69 million!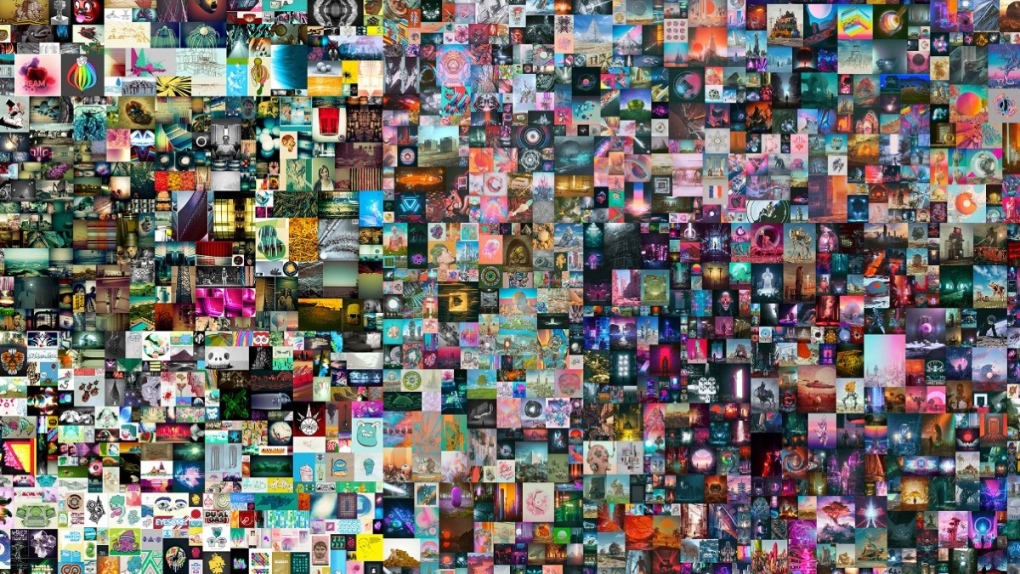 Beeple, also known as Mike Winkelmann, began making and posting a piece of digital artwork to the internet everyday beginning in May 2007. He calls this project EVERYDAYS.
Through an auction organized by Christie's in partnership with makersplace, Beeple created a collective of 5000 of these EVERYDAYS. It is the product of 13 and a half years of his digital pieces. It is called EVERYDAYS: THE FIRST 5000 DAYS (pictured above). It sold for $69,346,250.
EVERYDAYS: THE FIRST 5000 DAYS was a Monumental Sale!
Christie's was founded before the United States in 1766!
EVERYDAYS: THE FIRST 5000 DAYS brought the esteemed Christie's auction house into the world of NFT's and crypto. It has inspired the rest of the world to join the fray!
Marking two industry firsts, Christie's is the first major auction house to offer a purely digital work with a unique NFT (Non-fungible token) — effectively a guarantee of its authenticity — and to accept cryptocurrency, in this case Ether.
'Christie's had never offered a new media artwork of this scale or importance before,' says Noah Davis, specialist in Post-War & Contemporary Art at Christie's in New York. 'Acquiring Beeple's work is a unique opportunity to own an entry in the blockchain itself created by one of the world's leading digital artists.'
While Beeple made a bundle with his sale of EVERYDAYS: THE FIRST 1000 DAYS, it was only after decades of work.
Beeple has been widely known within internet culture for over a decade. He has a following on Instagram of over 2.4 million and has been creating digital artwork for over 20 years. (All should note that being an established artist, celebrity, or influencer seems to be the most prevalent common denominator among many successful NFT offerings.)
According to Verge, prior to October 2020, the most Winkelmann ever sold a print for was $100.
This is how pivotal NFT technology is! Prior to NFT's and blockchain technology, there was no way to securely trade digital artwork. A whole new investment class has been spawned.
Update: Beeple Meets Joe Rogan and Showcases Some Great NFT Presentation!
NFT's have been hot!! So much that they are going to get their own treatment in our Great White Financial Apex Insights.
---