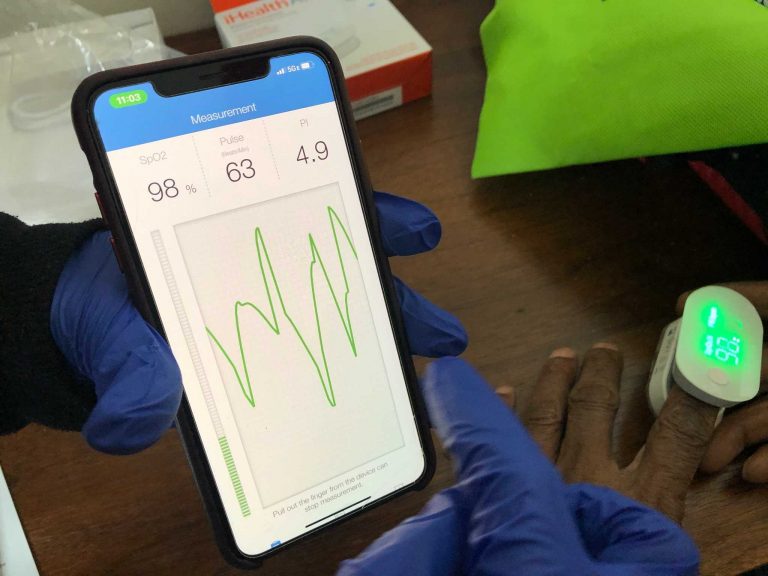 With hospitals becoming overcrowded with coronavirus patients, a Chicago startup has developed a tech-based method to care for COVID-19 patients at home.
Chicago telehealth startup 4D Healthware announced that it launched a new COVID-19 monitoring platform, based on its original software, which allows for remote monitoring, physician and lab supported diagnosis, and at-home treatment.
By equipping patients with pulse oximeters, which measures the oxygen levels in blood, and Wi-Fi-enabled digital tablets programmed with 4D Healthware's software, the startup can collect biometrics, like temperature, oxygenation levels and other critical stats.
Those metrics are then sent to 4D Heathware's team to be evaluated. In the event a patient's status becomes critical, 4D Healthware coordinates for the patient to visit a nearby hospital or healthcare facility.
"Healthcare is now recognizing the value of virtually caring for patients," said Star Cunningham, the startup's founder and CEO. "You don't want [COVID-19 patients] to come out. What you want to do is eliminate a certain amount of foot traffic that's coming into the healthcare system right now."
4D Healthware says it can service up to 500,000 coronavirus patients across the U.S. Cunningham wouldn't disclose how many patients are currently using the coronavirus platform, but said the number is increasing "exponentially each day."
4D Healthware's new COVID-19 platform is based on its original software, which uses health data from wearable devices, such as Fitbits or Apple Watches, to help people with chronic conditions monitor their health more effectively. Patients with COVID-19, however, need 4D's hardware to monitor the illness as most consumer wearables cannot.
4D mainly targets Medicare patients but also accepts patients with private insurance. The startup employs 20 people, one of which is a physician, and the startup has raised more than $4 million since launching in 2012.
"We call 4D Healthware enhanced telehealth because it's more than that," Cunningham said. "The beauty of 4D is that long after the pandemic ends, we are a viable long-term solution for managing patients at home."